When you go to use Husky, it's possible you may see a warning about your browser being insecure or out-of-date, like this: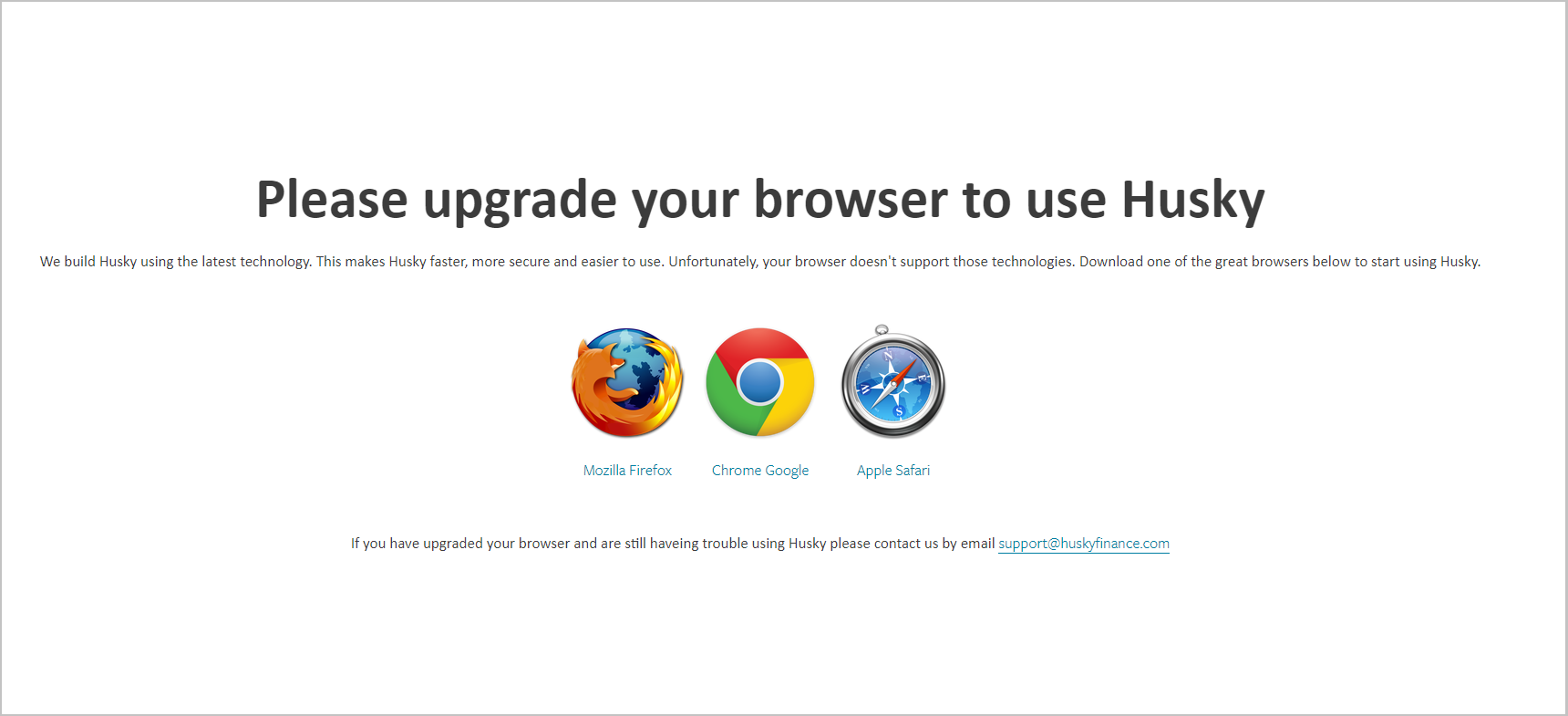 Why do I see this warning?
This warning is displayed if the version of the web browser on your computer is known to have security issues. This is often the case with software that hasn't been updated for some time.
Why can't I continue to use Husky regardless?
We take the security of your information very seriously. If you continue using Husky with an insecure browser, that might put company and employee data at unnecessary risk.
What should I do to fix this?
If you follow the link for your browser on the dialogue displayed, that will take you to the upgrade page for your browser where you can find further instructions and download information.
What do I do if I'm stuck?
If you are still unable to get access to Husky, please contact our support centre by email at support@huskyfinance.com or by phone at +44 (0)207 1838178.